Welcome to Mac Insurance and Registry
We're not new to the industry—in fact, we have years of experience—but we are creating the new standard for insurance brokers and registries in Edmonton. We provide a quick and pleasant experience for our customers. When you visit Mac, you're treated like a person—not a number.
Personal Insurance
We excel when it comes to personal insurance. Trust us to insure your home, vehicles, cabin, toys and rentals.
Commercial Insurance
From small to large businesses, we can handle all your business insurance needs.
Registry Services
With Mac, you'll get experienced, fast and friendly service in motor vehicles, vital stats, personal property, corporate registries, land titles, Alberta Health and more. Our registry services are available in Edmonton.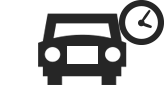 Book a Road Test